Main Stage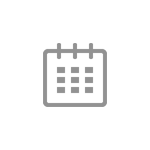 Registration
-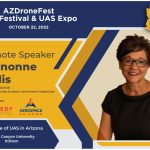 Keynote Speaker: Mignonne Hollis
-
As the founder of Aerospace Arizona Association, Mignonne will discuss the future of the UAS industry
and its economic impact for all pilots in Arizona.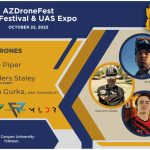 FPV Drones
-
Speakers: Richie Piper, Saunders Staley, and Bowser
FPV drones are shaping the production landscape. With new FPV platforms available, creating new stunning visuals is becoming more accessible.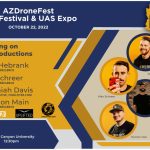 Working on Big Productions
-
Speakers: John Hebrank, Alex Schreer, Jeremiah Davis, Brandon Main
So you think you're ready to fly your drone for Spieldberg on his next feature? What are the skills and expectations to work on a large set?

mydronefest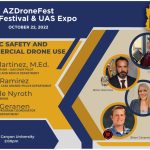 Public Safety and Commercial Drone Use
-
Speaker: Luis Martinez, Brian Ramirez, Isabelle Nyroth, Brian Geranen
Drones are being used in many different industries in an array of applications.  From first responders to constructions, or inspections drones are impacting our everyday lives.