AZDroneFest is a film festival and UAS Expo designed to educate, promote, cultivate and celebrate the art of aerial cinematography in Arizona.  The film festival is dedicated to recognizing the best in aerial cinematography in multiple categories.  Attached to the film festival is an education expo with industry panel discussions, keynote speakers and workshops for commercial drone pilots, drone enthusiasts and aerial cinematographers to attend.  AZDroneFest is owned and organized by USDroneFest, Inc.
AZDroneFest 2023
Film Festival & UAS Expo
Oct. 7, 2023
9:30am - 3:30pm
Grand Canyon University
3300 W Camelback Rd, Phoenix, AZ 85017
A FREE FAMILY EVENT
Registration is required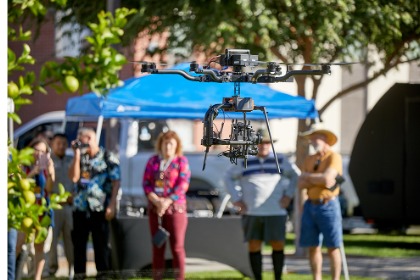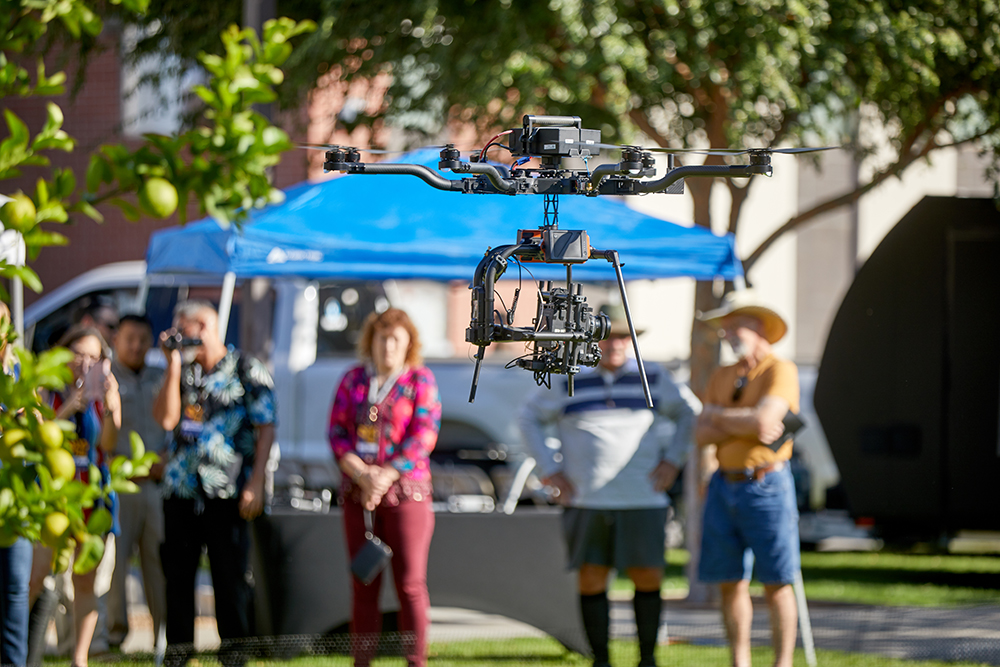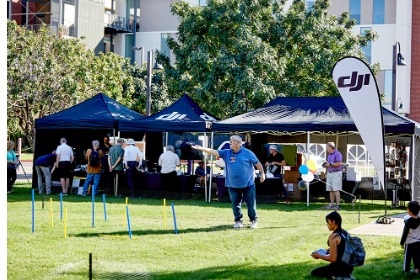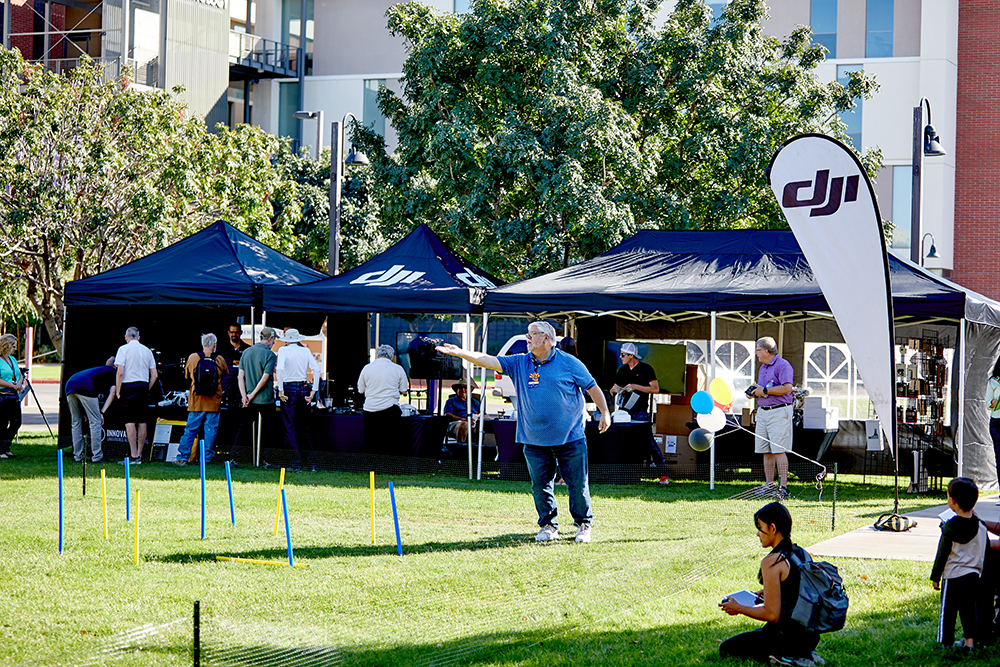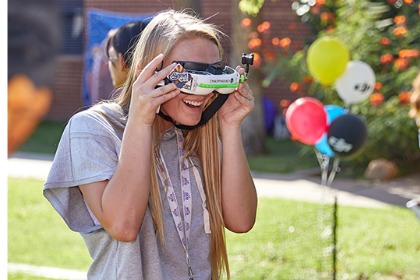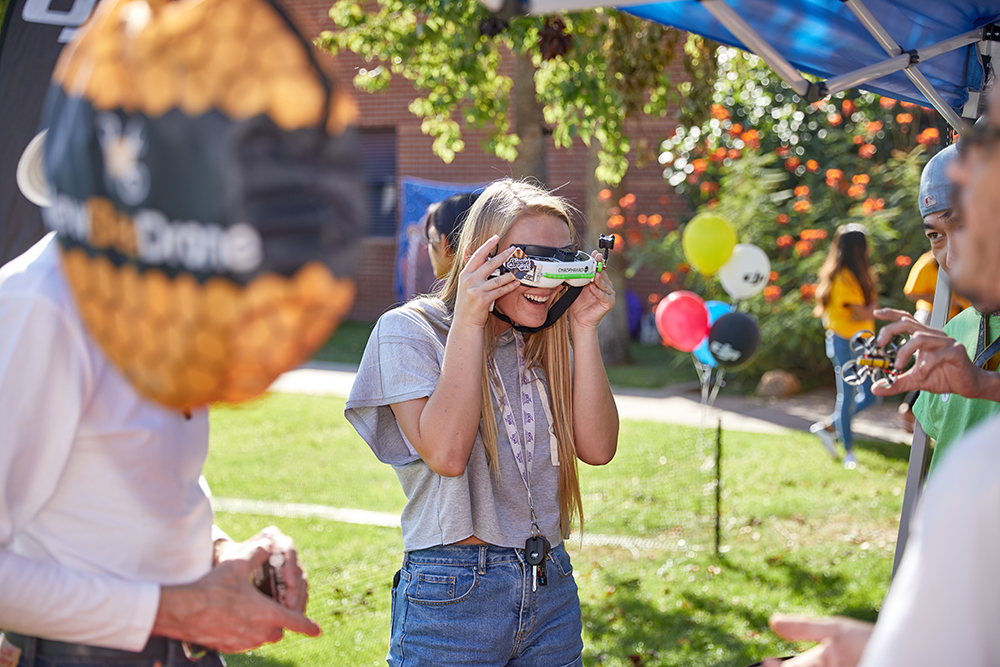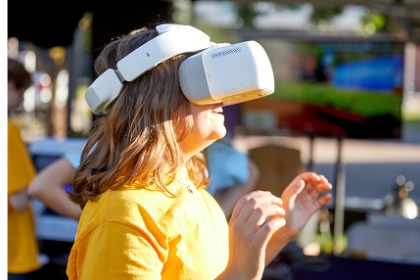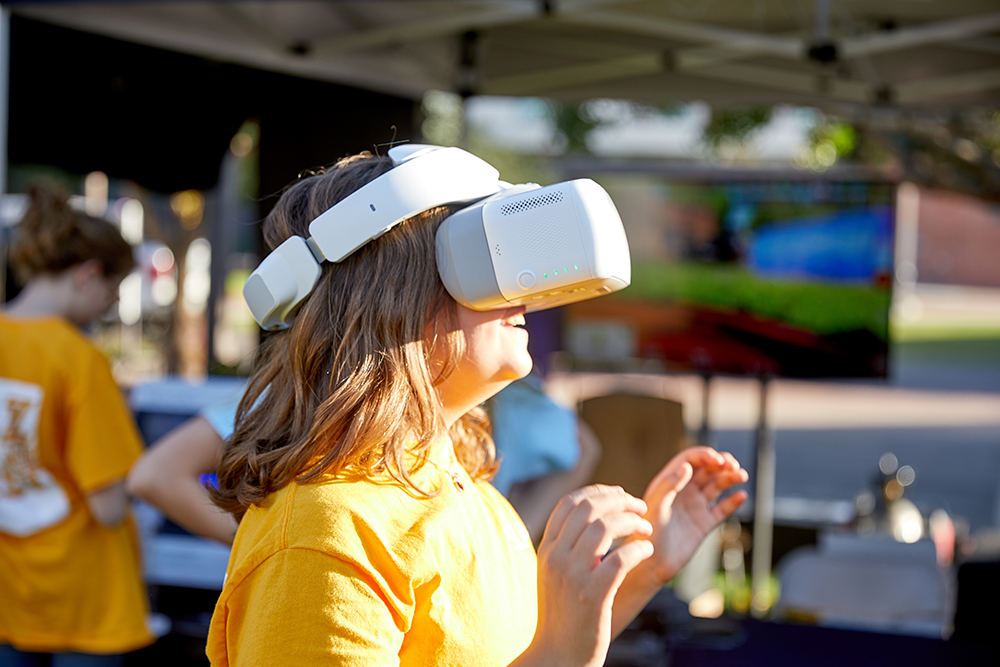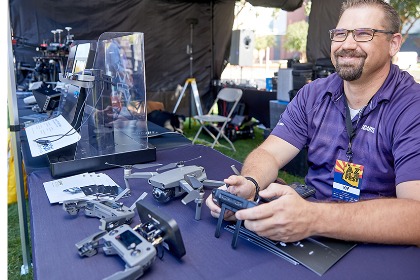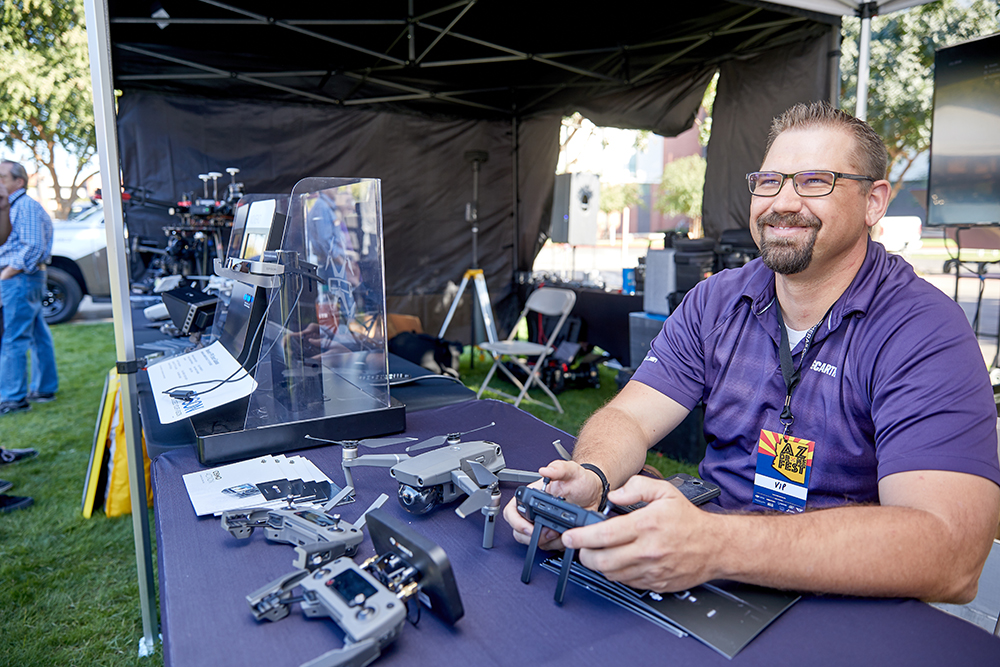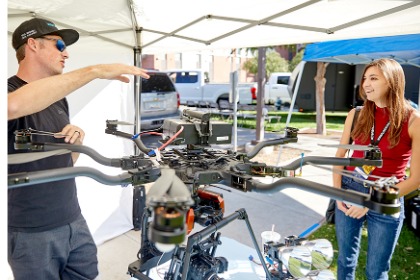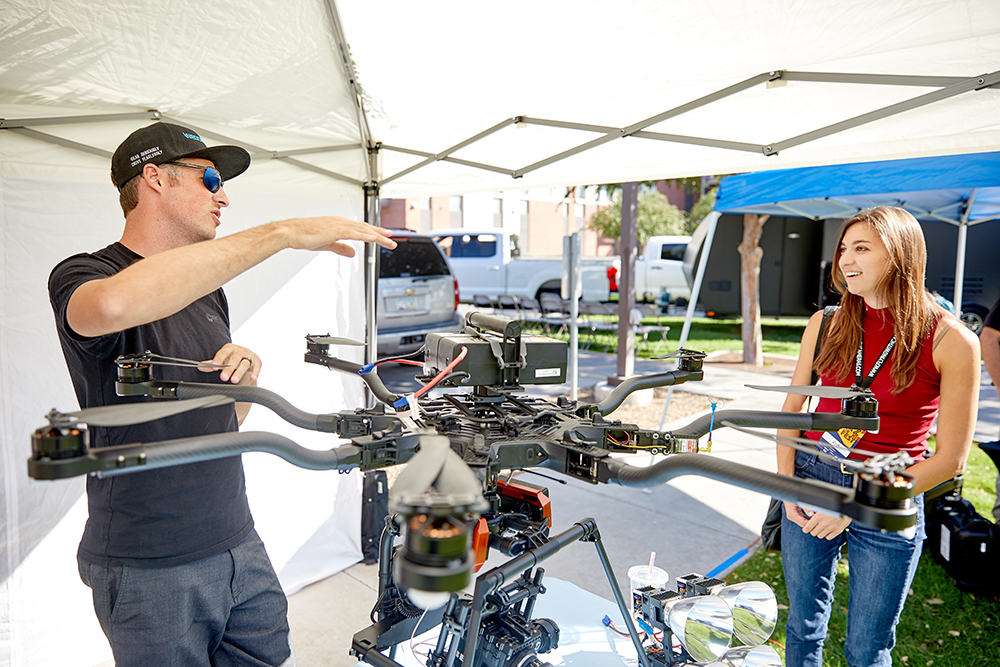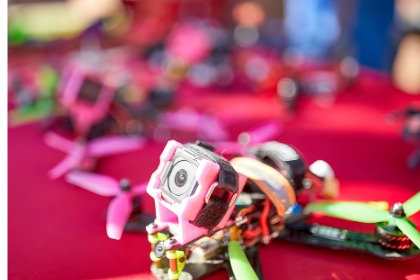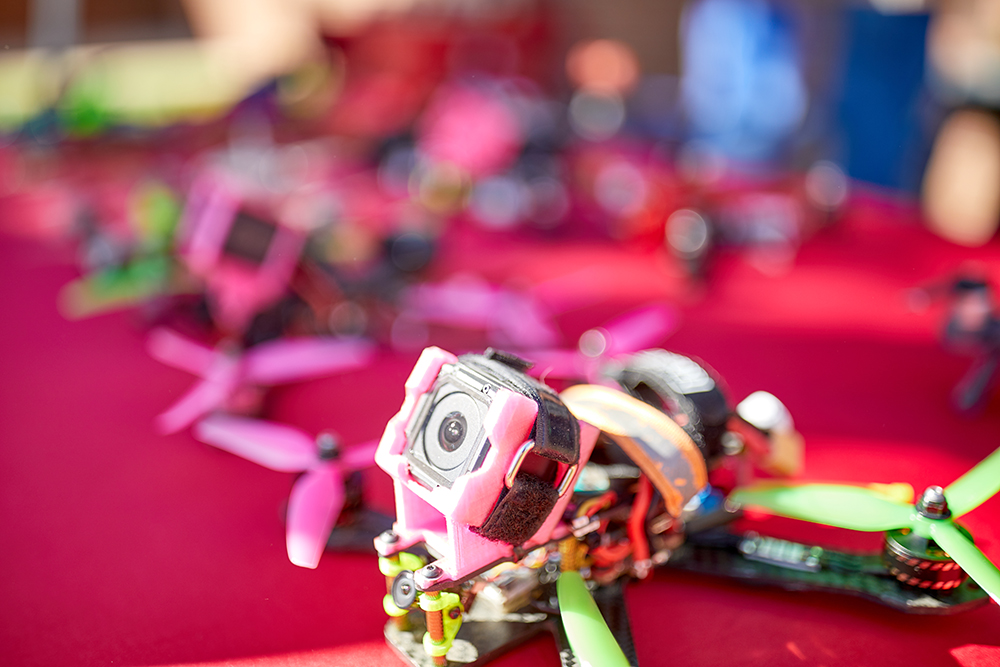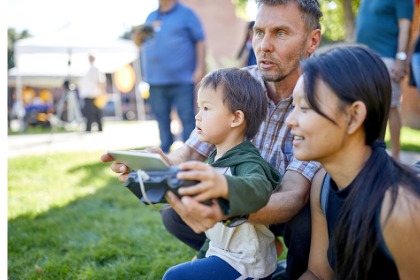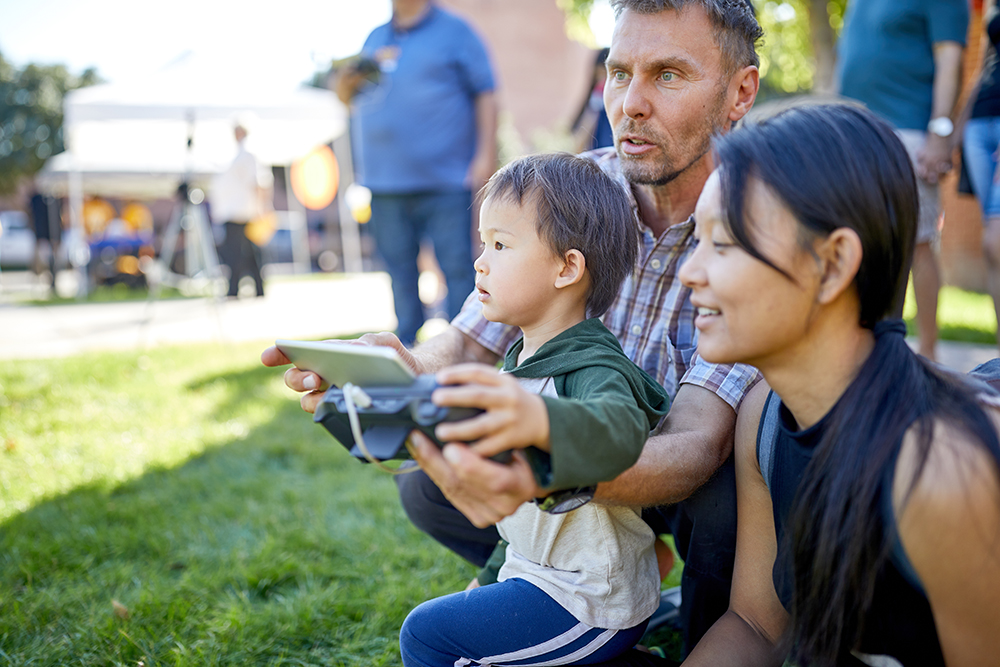 FUN FOR THE WHOLE FAMILY
DRONE DEMO
DRONE RACES
OBSTACLE COURSE
VENDORS
AN INDUSTRY EXPO
VIP TICKET REQUIRED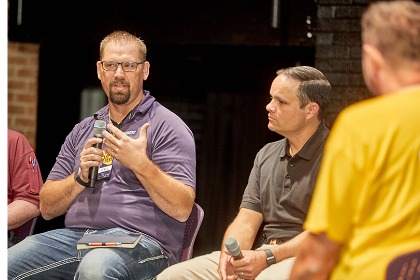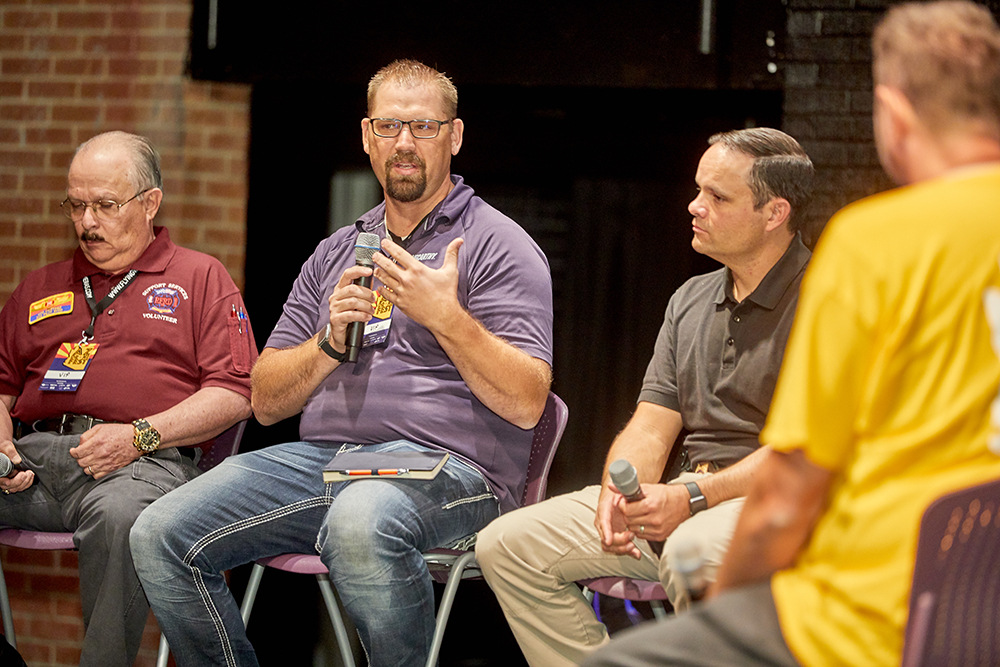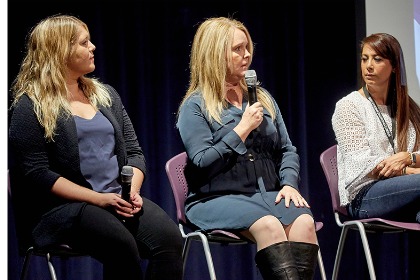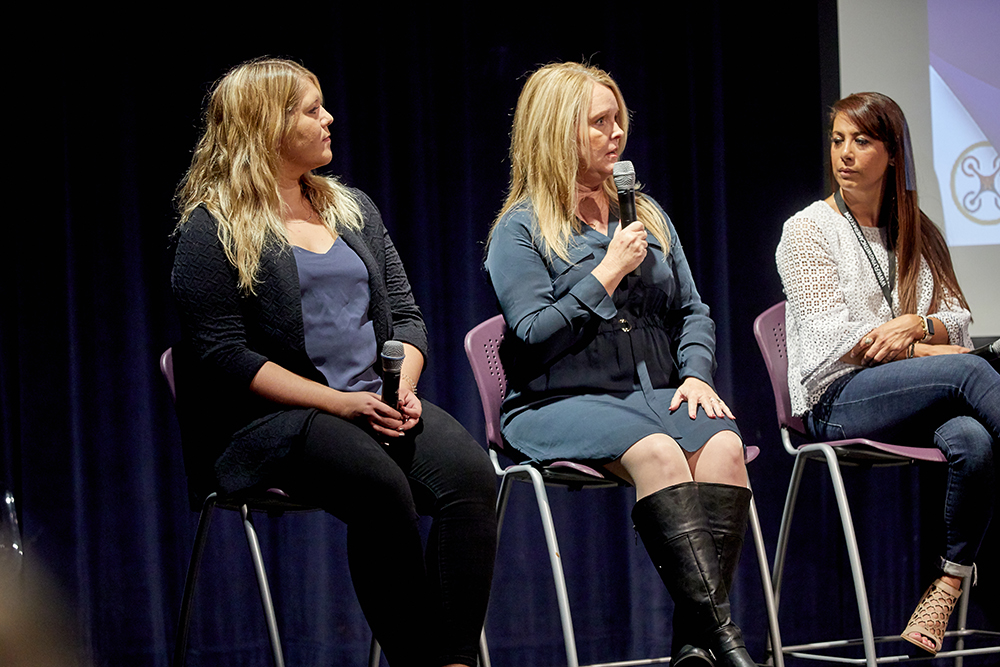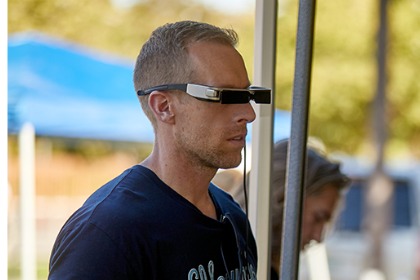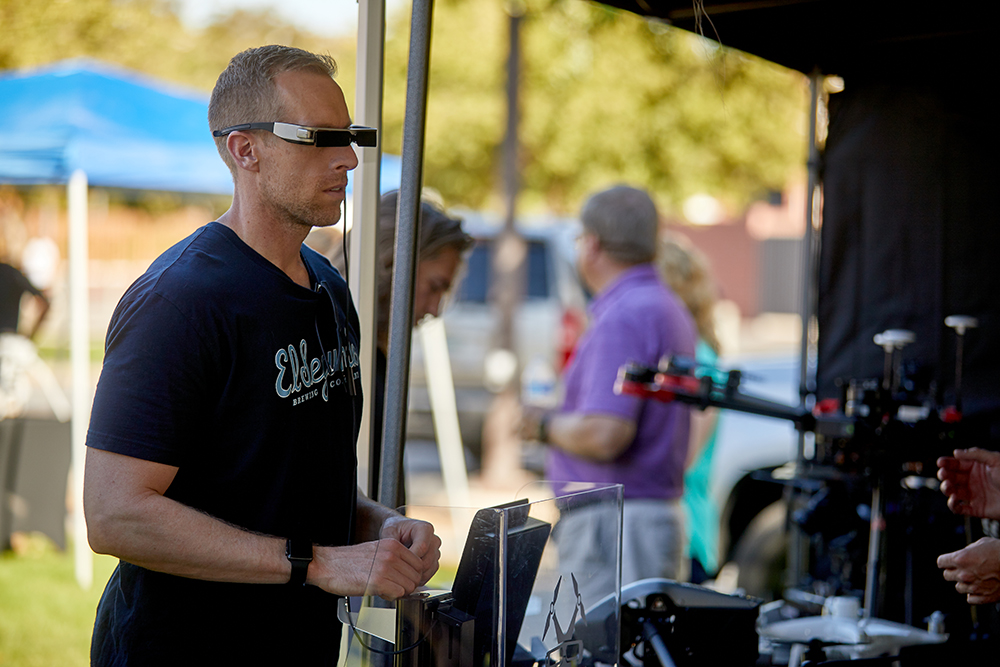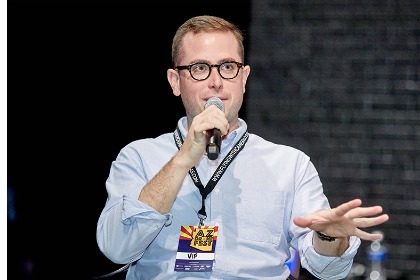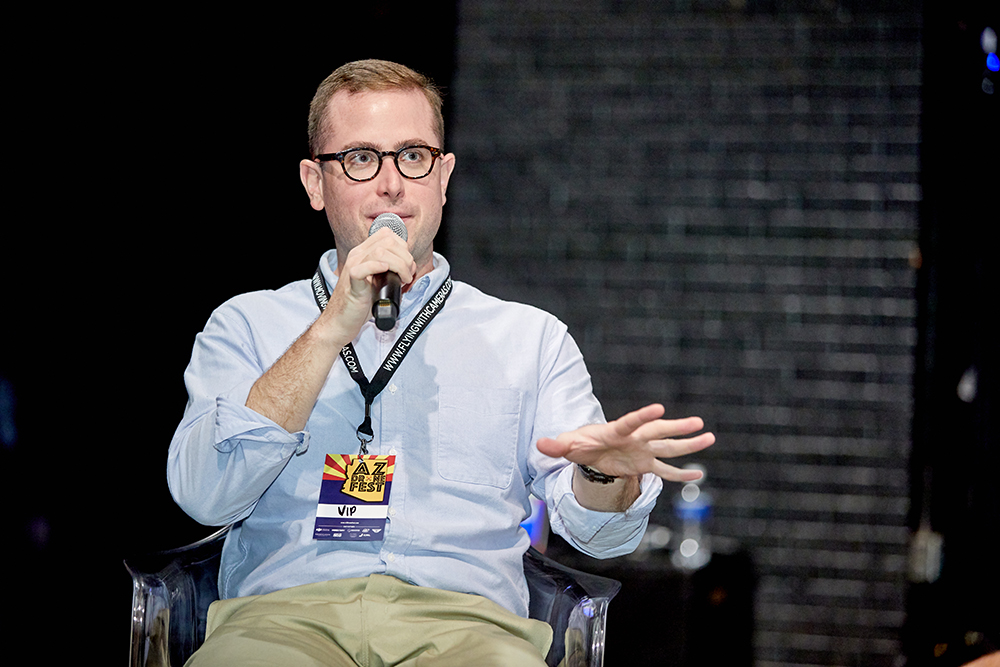 LEARN FROM THE EXPERTS
KEYNOTE SPEAKERS
BREAKOUT SESSIONS
PANEL DISCUSSIONS
TECH DEMO
AN INTERNATIONAL FILM FESTIVAL
FREE EVENT OUTSIDE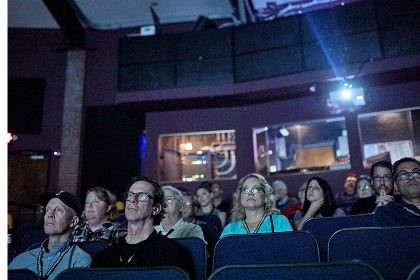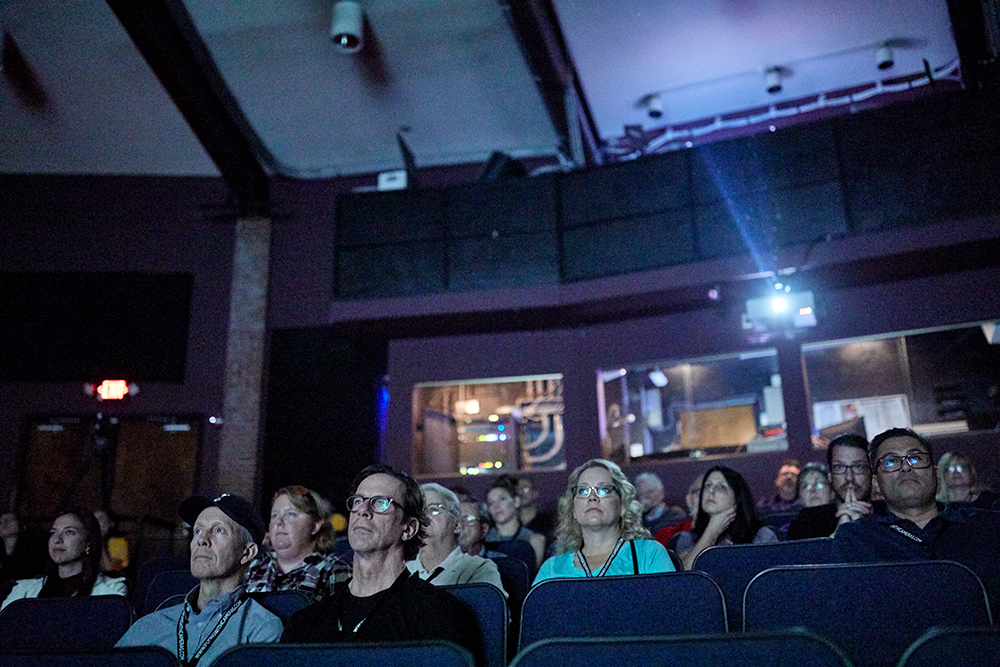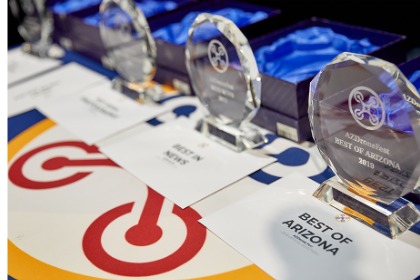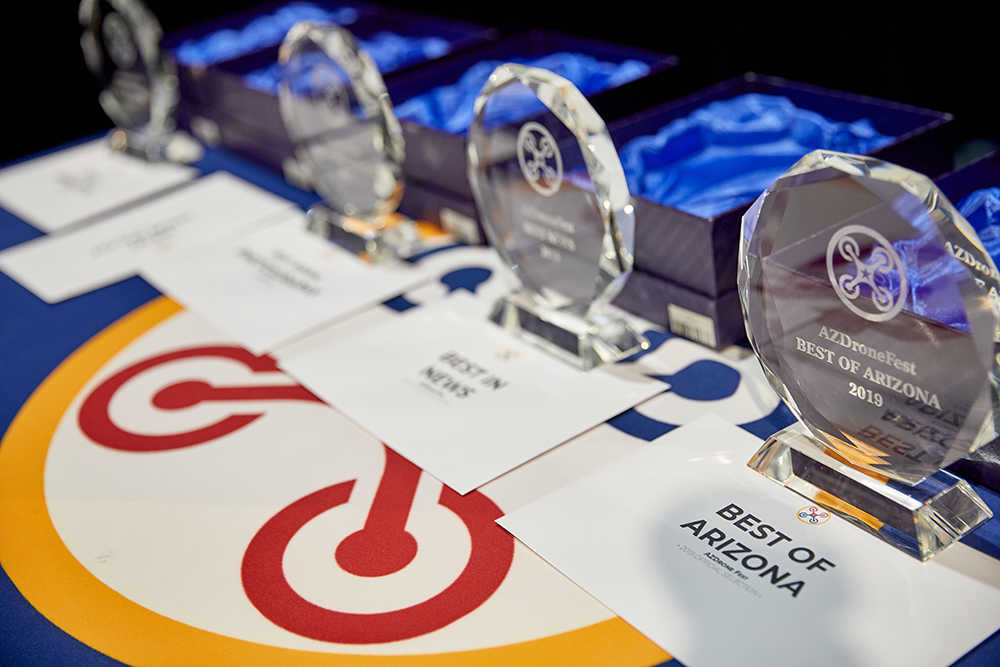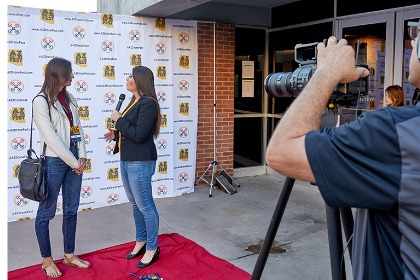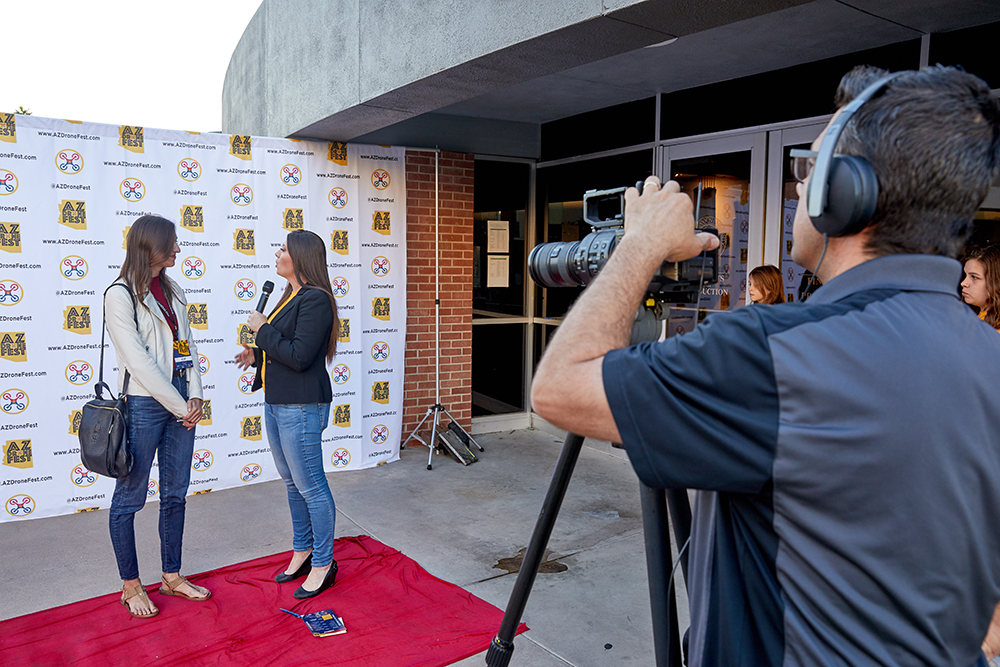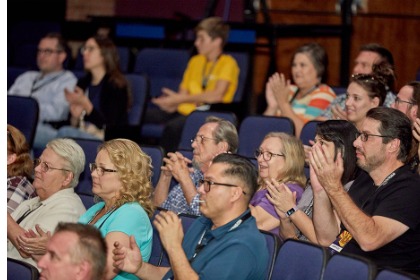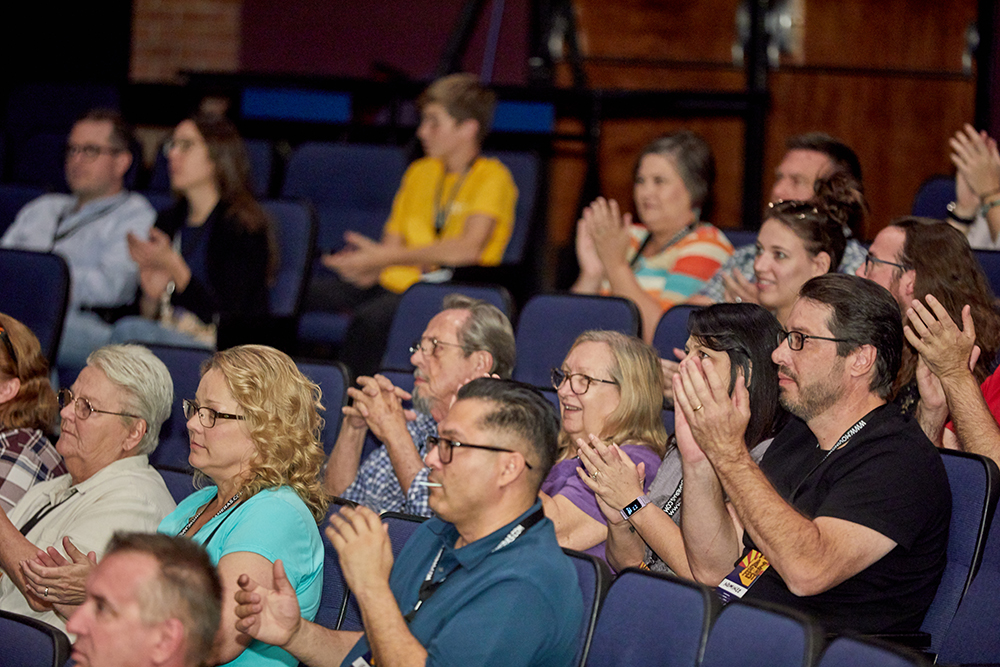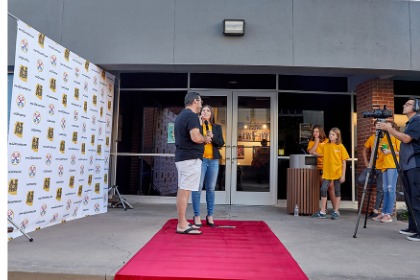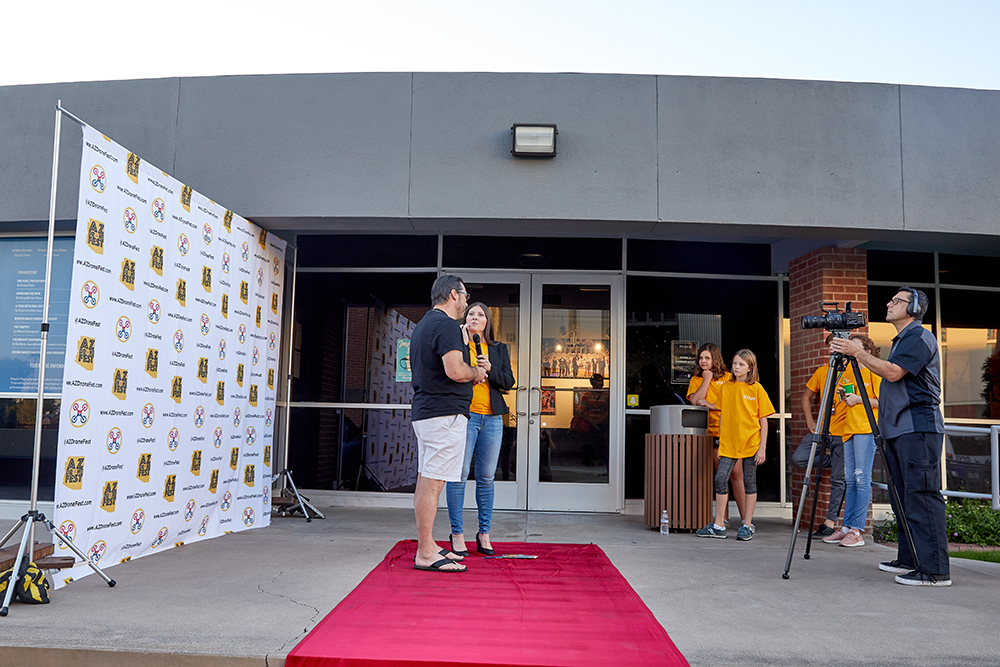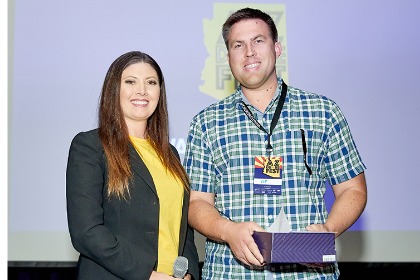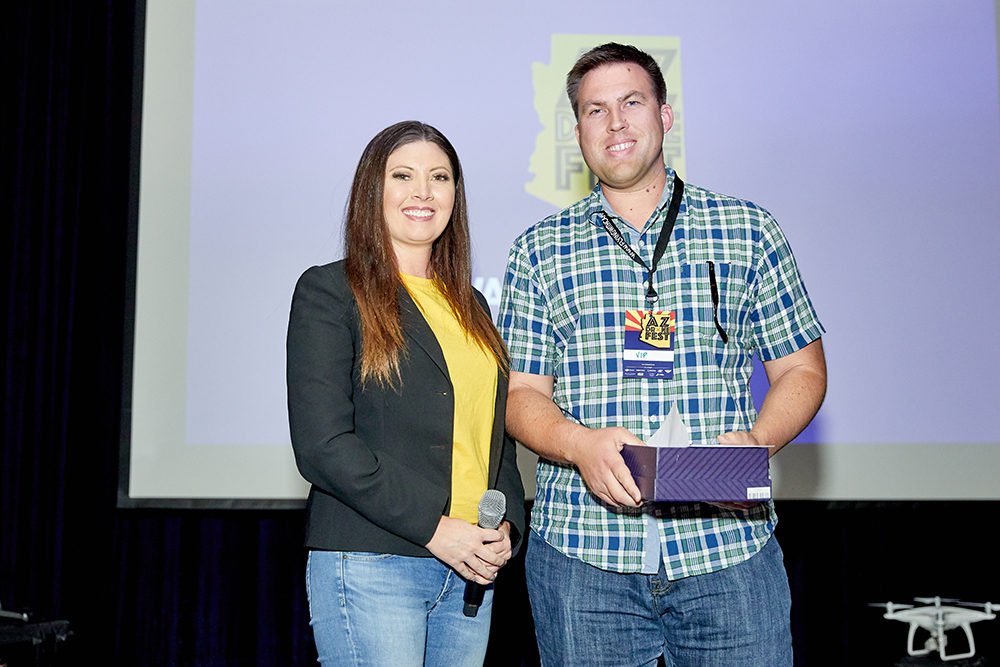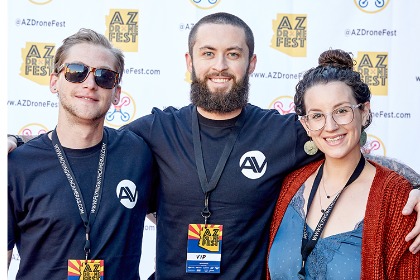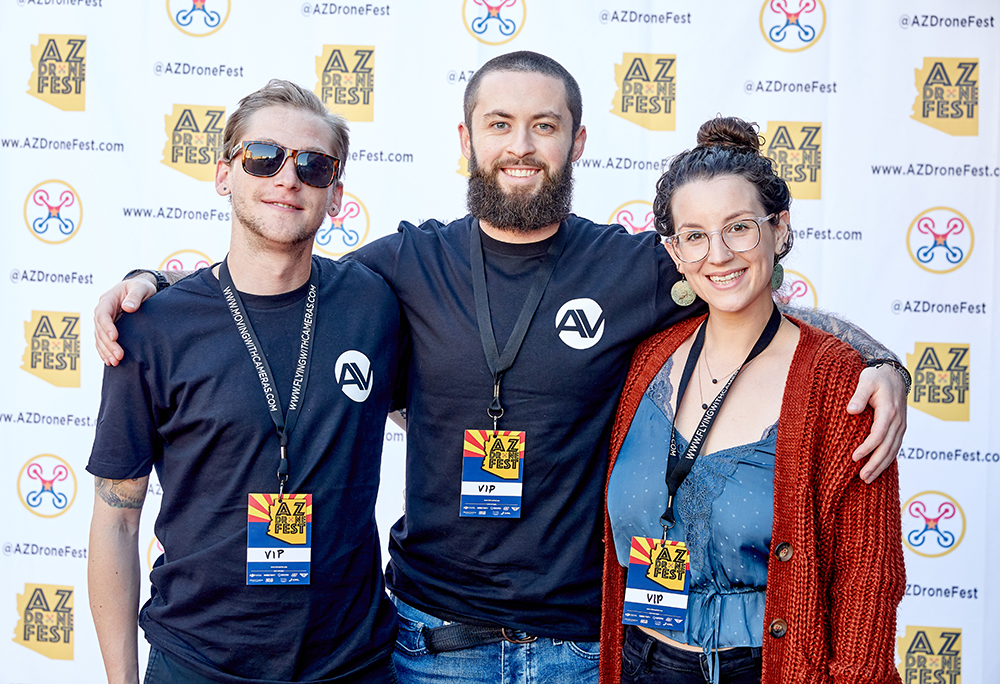 WATCH AMAZING FILMS
WALK THE RED CARPET
MEET THE FILMMAKERS
WATCH ALL THE FILMS
CELEBRATE THE BEST OF EACH CATEGORY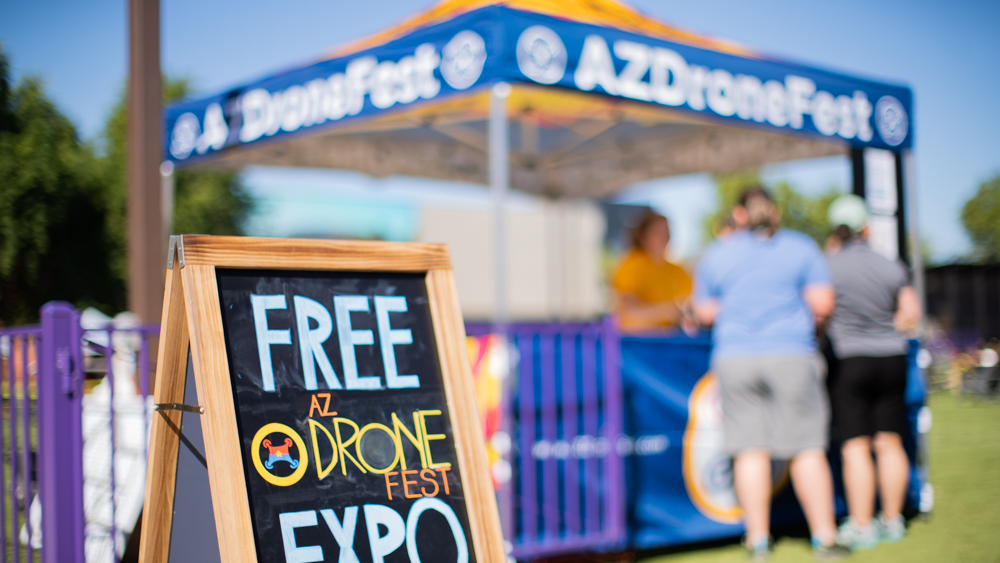 FREE General Admission
---
Access to the exhibitor/demo area
Watch all the films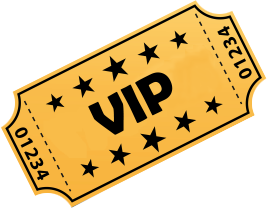 Early bird EXPO VIP Tickets
---
Access to All Sessions, workshops and panels
Buffet Lunch Provided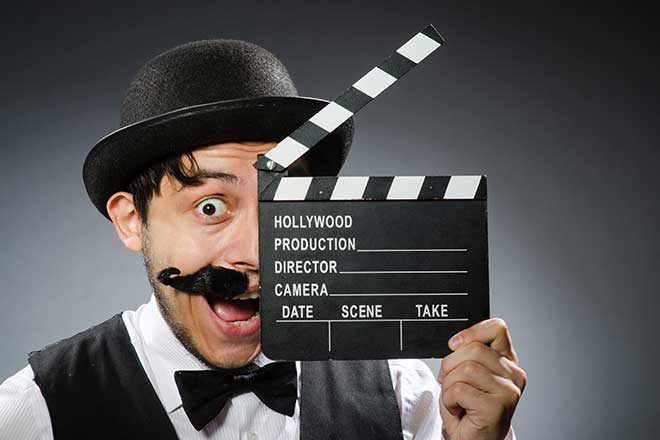 Filmmaker Bundle
---
1 Film entree
2x EXPO VIP Tickets
Buffet Lunch Provided
I was really impressed with the entire event. I was thrilled to have an entry nominated and it was genuinely inspiring to see the other films. Many of them were fantastic! Thanks for all your work putting this together.

It is a very good and complete festival. Communication with the management was also good. They successfully prepared and wrapped up the festival. It is a festival that is expected to develop every year. Gather everyone at AZDroneFest!

Great as usual, family friendly and only going to get bigger and better. Chris and his team are very much Pros and make sure they cover a variety of drone subjects not just film/photography.

AZ Drone Fest is growing each year and it's great to see the progress that Chris and the team have made. I appreciated the variety of demonstrations, panels, and video entries. I will be encouraging others to submit and attend next year!

It is wonderful to see how AZ Drone Fest is growing year after year. As an attendee each year, I enjoy every festival and the opportunities to get more involved in the Arizona drone community. The variety in drone demonstrations, panels, and entries is so much fun to see.

Great Job! Thank you for all of your hard work to put this on.

Super Festival, très bonne communication et événement en live vraiment chouette. Malheureusement, l'horaire été complexe pour moi, mais j'ai vraiment apprécié l'ambiance globale et la communication. A l'année prochaine j'espère !

Great festival, and so much great information shared. The films in the festival were great as well!

Wow! What an experience. From the first communication to the event and the final Award ceremony - I found this to be friendly, informative and insightful. A great experience even though I could only attend virtually from Switzerland. Bravo!

It was really well organized & professional.  The expo, panel, & films were fantastic!  Loved it.

I have found no better place for drone filmmakers to showcase their work.

THANK YOU, AZDroneFest! I just started flying drones and have never won an award for it before. AZ DroneFest has truly helped launch my career as a drone pilot and filmmaker.

Very awesome film festival! I'm looking forward to next year!

Thank you AZDrone Fest for choosing my film and organize this amazing festival! :) See you next year!
USDroneCast
Tune in every Tuesday for captivating interviews with top drone pilots, cinematographers, and industry leaders from around the world. Whether you're a professional drone pilot, a hobbyist, or simply fascinated by the world of drones, USDroneCast offers valuable insights, inspiring stories, and a platform to stay connected with the ever-evolving drone community.
Join us as we explore the fascinating transformation of music icon Stuart Smith into the founder of The Droning Company.
Stuart, a seasoned musician who has rocked the stage as the former guitarist of the reformed rock band Sweet and now strums the strings with his own group, Heaven & Earth. 
All films must be 5 minutes in length or less and at least 50% must be shot using a drone or UAV (unless otherwise specified).
Films submitted to the "Narrative category" have no length restrictions and can have less than 50% of its shots being aerial shots. Narrative films will be selected based on aerial cinematography only and will be asked to provide a 5 min or less trailer to be used during the screening.
All entries must be through www.filmfreeway.com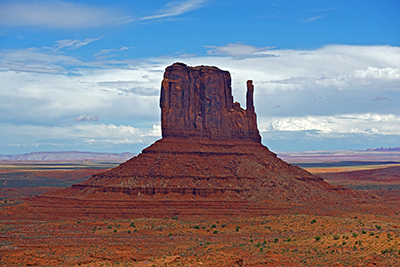 Arizona
Description: Single film or compilation either featuring Arizona, or from an Arizona filmmaker.
Length: 5 min or less
Entry Fee: $50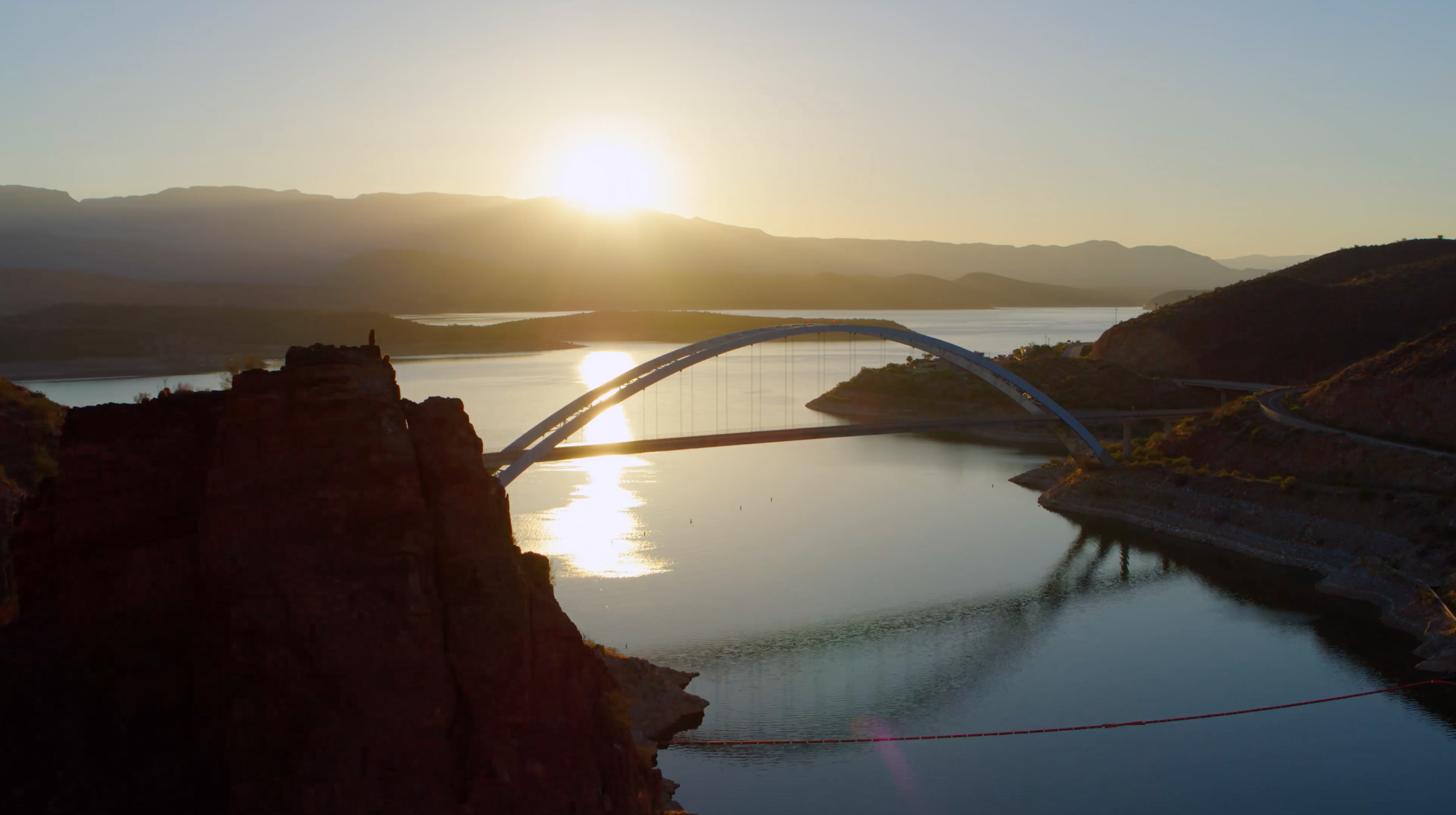 Narrative/Documentary
Description: Single film, fiction or non-fiction
Length: unlimited
Entry Fee: $50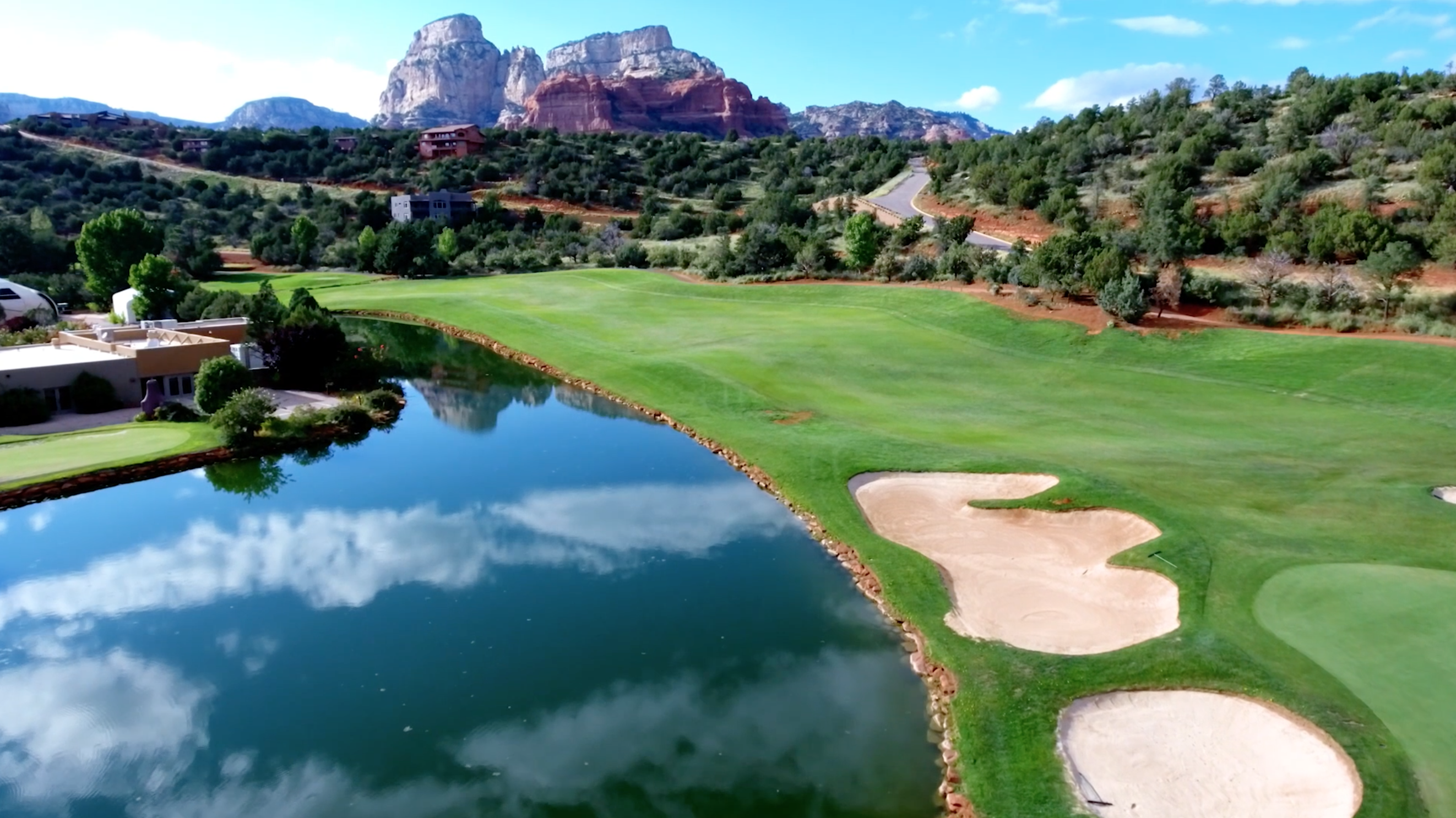 Landscape
Description: Single film or compilation showcasing nature's beauty
Length: 5 min or less
Entry Fee: $50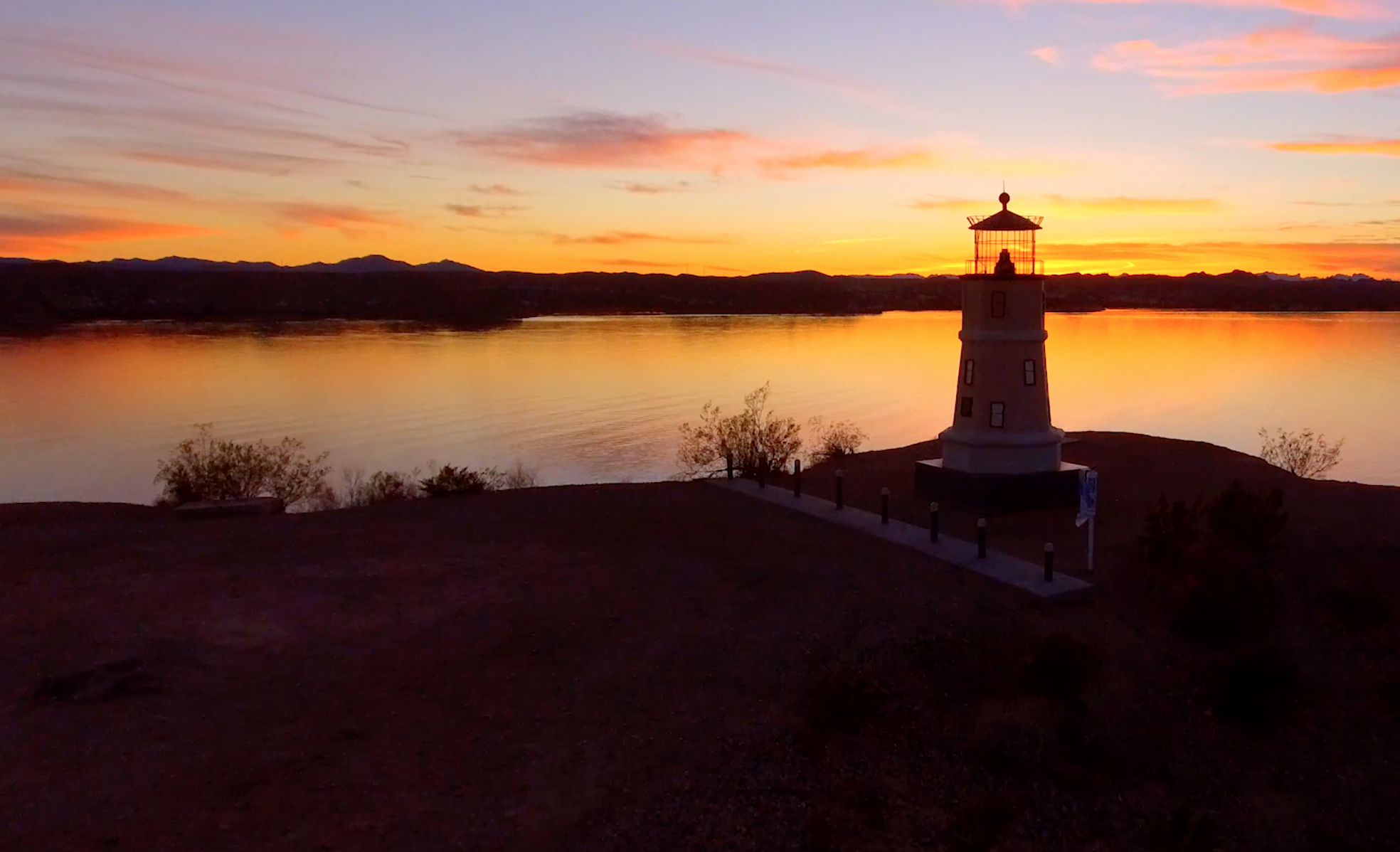 Showreel
Description: Single film or compilation of clips showcasing your best work.
Length: 5 min or less
Entry Fee: $50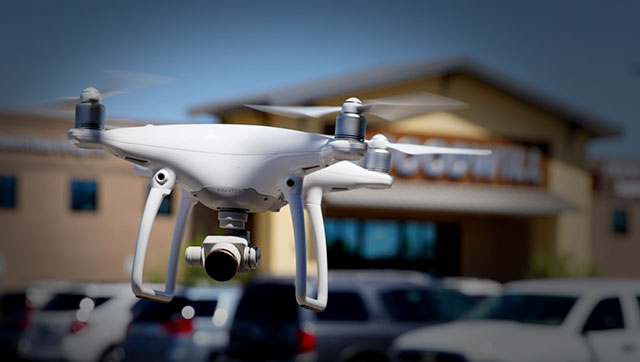 Advertising
Description: Single advertising spot/news story or compilation of clips from multiple project or stories.
Length: 5 min or less
Entry Fee: $50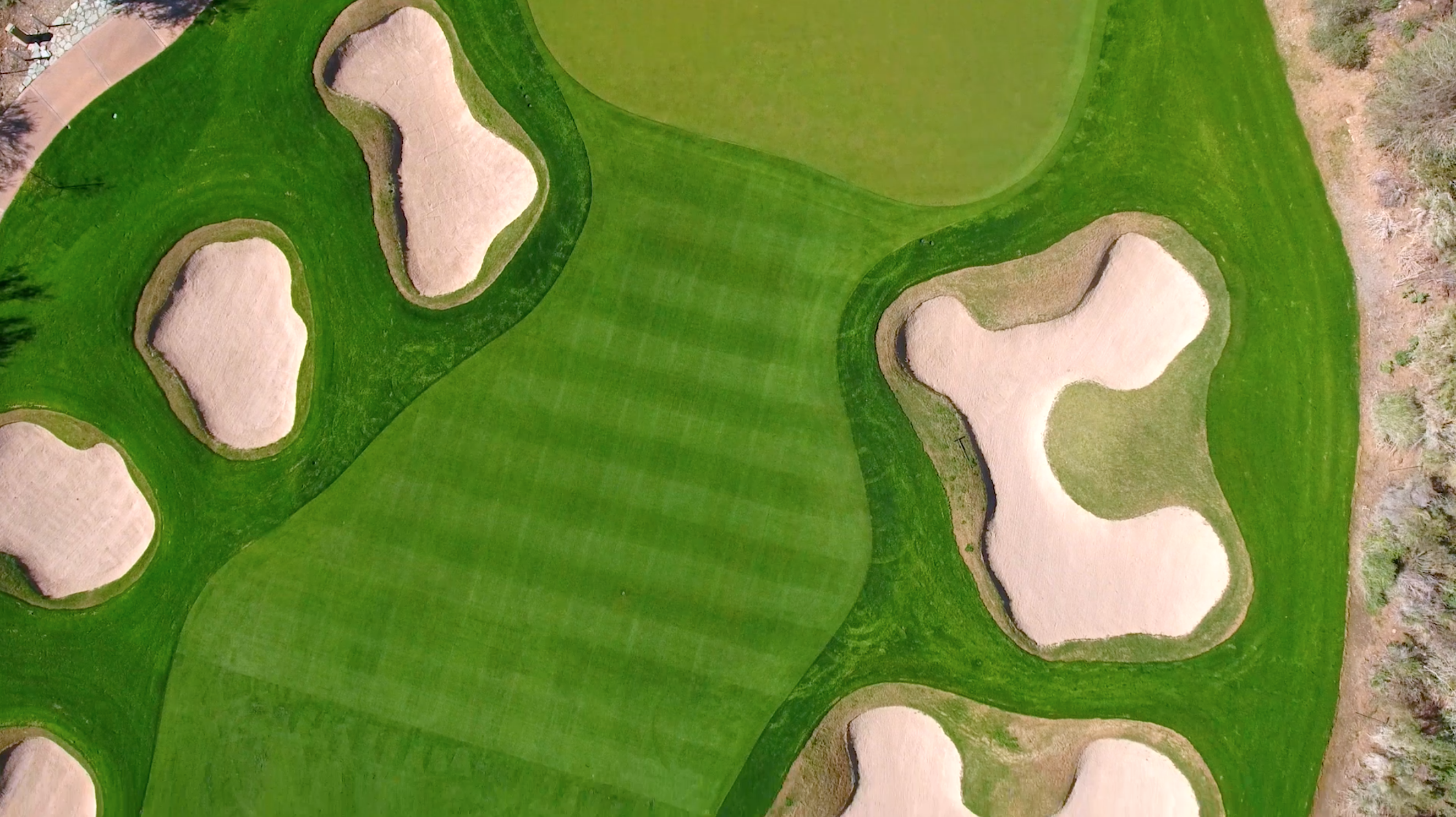 Still Photography
Description: Single still photo taken with a drone
Length: 5 min or less
Entry Fee: $50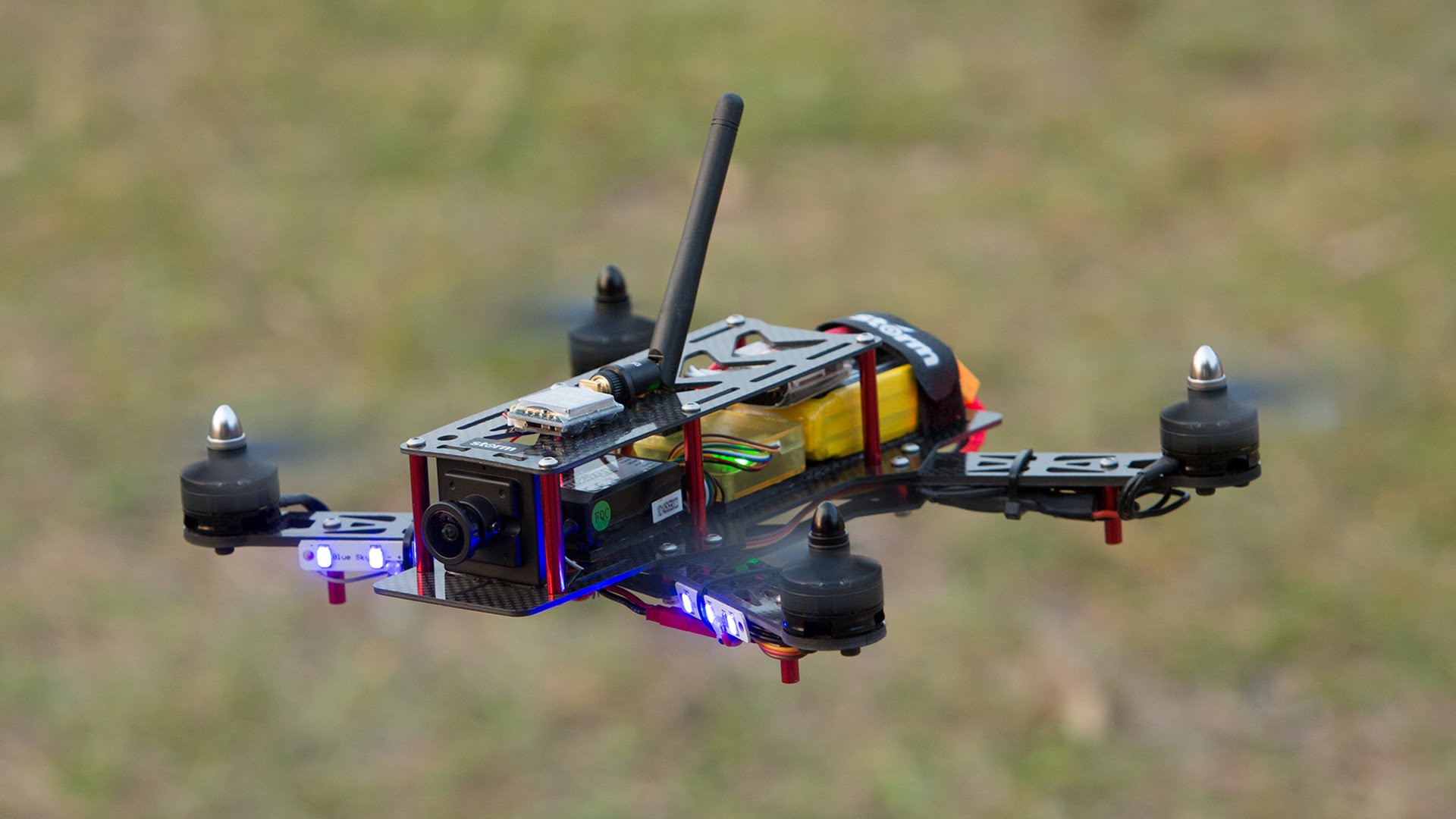 FPV
Description: Single film or compilation of clips using an FPV drone (racing drone)
Length: 5 min or less
Entry Fee: $50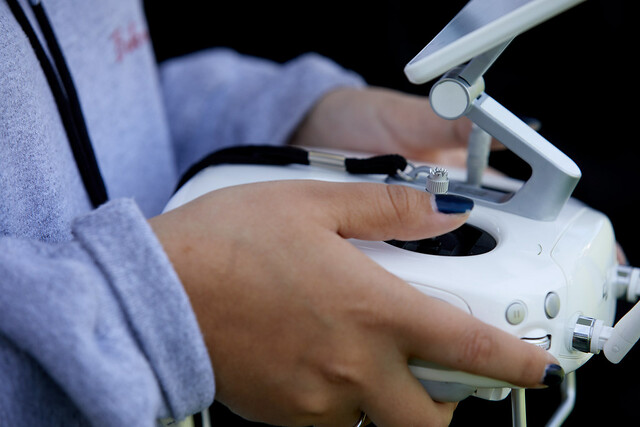 New Pilot
Description: Honorable Mention to celebrate new up-and-coming drone pilot with no more than 1 year of flying and filming experience.
Length: 5 min or less
Entry Fee: FREE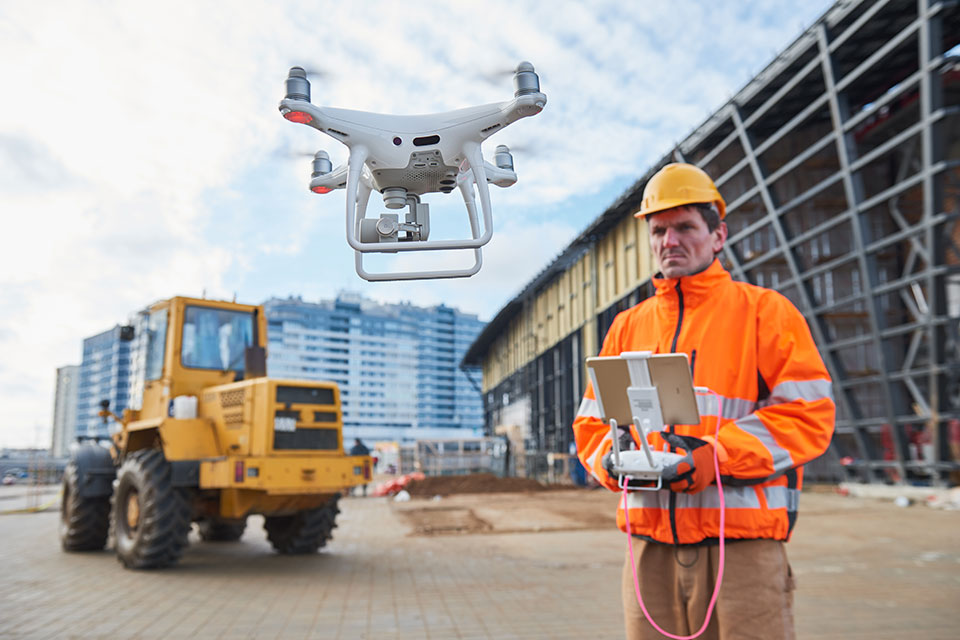 Industrial
Description: Single film or compilation of clips used in construction, inspection or other industrial projects
Length: 5 min or less
Entry Fee: $20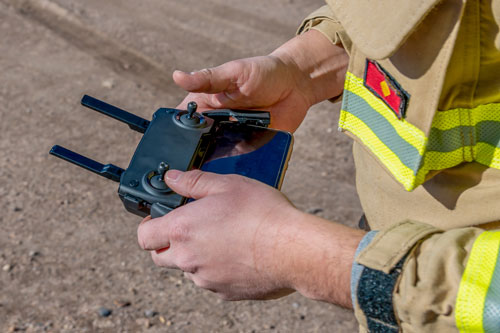 First Responders
Description: Single film or compilation of clips used in any first responders' project (training, inspection...)
Length: 5 min or less
Entry Fee: $10

SAVE $ WITH OUR FILMMAKER BUNDLE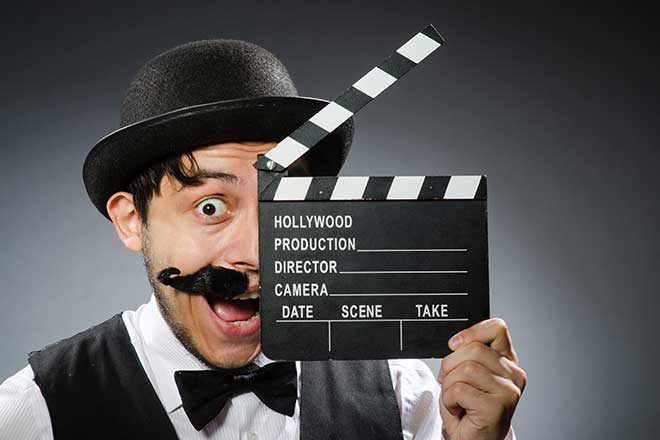 Filmmaker Bundle
---
1 Film entrie
2x EXPO VIP Tickets
Buffet Lunch Provided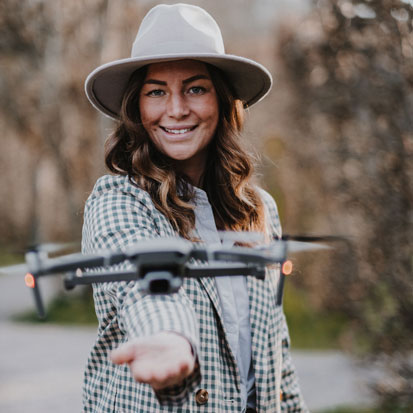 Drone & content creator
---
Camilla is an exceptional aerial photographer and content creator based in Sweden. Whether filming breathtaking videos or capturing stunning aerial photographs, her work reflects a deep connection with the art of flight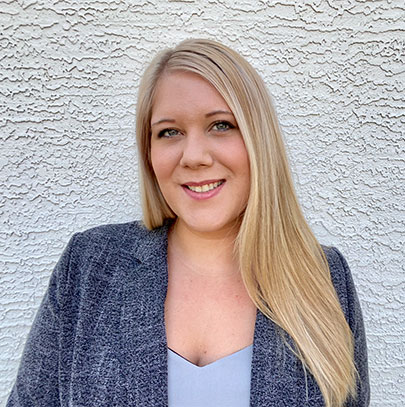 Yvarbrims consultancy service
---
Isabelle brings years of experience in international drone operations as a pilot, instructor and consultant. She has operated over 20 types of drones in dozens of countries. She is the founder of Yvarbrims, a drone consulting firm located in Sweden.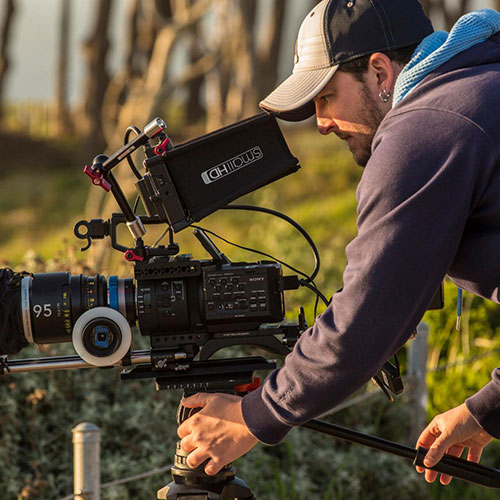 11 Loud Productions
---
Matthew has over 20 years' experience as a cinematographer, camera operator, and drone pilot working for a vast array of world-renowned brands. Based in the San Francisco Bay area and owner of 11Loud Productions, he is a veteran storyteller who brings creativity and technical know-how to a set.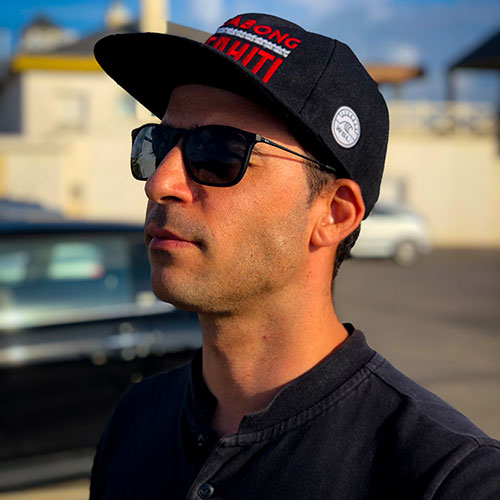 Emxpi
---
Maxime is a professional aerial photographer/cinematographer and drone pilot based in France. He has flown in France, the U.S., and French Polynesia, winning multiple regional awards. When he is not flying he shares his expertise on photo processing, flying techniques, and product reviews on his blog.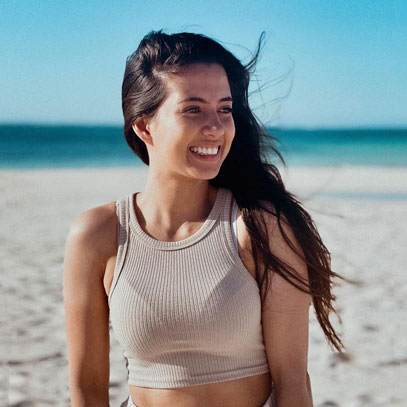 Aerial photographer
---
Merr is an exceptional aerial photographer and visual artist based in Australia. Her talent and dedication have garnered attention from various notable brands, including DJI Global, Beautiful Destinations, Conde Nast Traveler, Qantas Airlines, Commonwealth, and many more.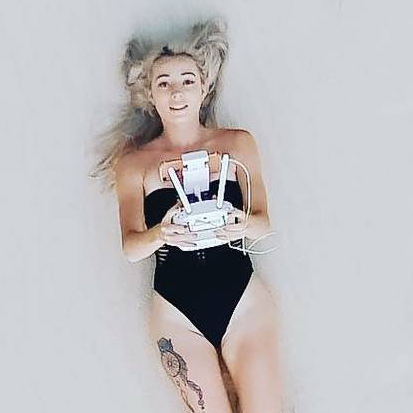 Aerial Photographer
---
Sandrine is a talented aerial photographer and digital content creator. She capture beauty around the world from a unique perspective and angle.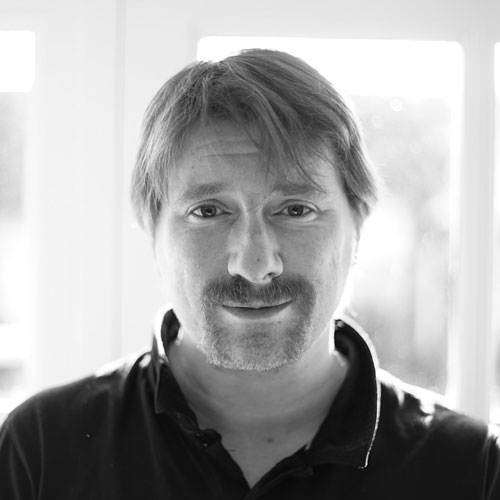 Lush Films / BBC
---
Tom has over 15 years experience working in professional multimedia production. Tom is a talented Cinematographer/Director at SMN Films in the UK, and a drone operator for the BBC. He has lectured in film production for Staffordshire and Worcester Universities.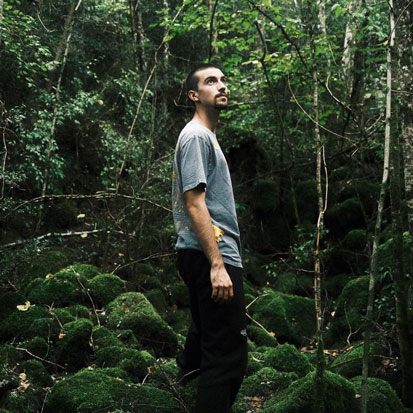 DroneOfficial
---
Fueled by the bold creativity of Barcelona and a blend of art, tech, and love for nature. He stands out as a multi-talented creator, and founder of the DroneOfficial Community, a platform collaborating with world's top drone pilots. Drones, design, and speed! That's his game.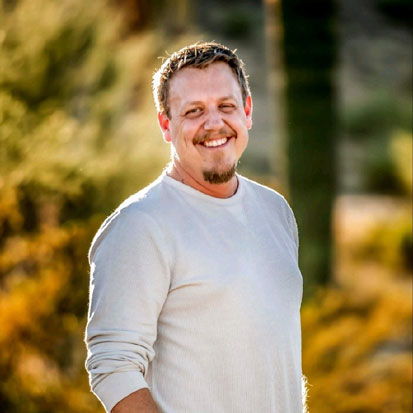 Spright
---
Through his ingenuity and drive to improve the safety, quality and performance of every operation he has been a part of, Travis has earned multiple NBAA Flying Safety Awards, and was a 2017 Top 40 under 40 Next Gen Award recipient.
AZDroneFest is governed by our Board of Directors, a group of volunteers dedicated to our mission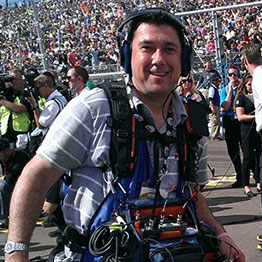 Board Member - Treasurer
---
Eric is the owner of On Scene Productions, a full service production company in Arizona. As an industry leader who has worked in many different capacities, Eric brings a wide range of experience and expertise.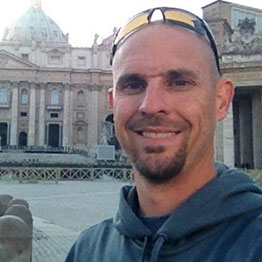 Brandon LeTarte
Board Member
---
Brandon is an accomplished athlete, and coach. He is currently the women basketball head coach at Sunnyslope High School. Brandon has a demonstrated history of working in the sports industry (managing/recruiting/sales). Skilled in Nonprofit Organizations, Coaching, Team Building, Training, and Community Outreach.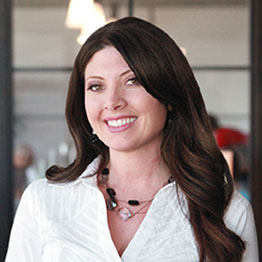 Board Member - Vice President
---
Theresa is a graduate of the Walter Cronkite School of Journalism and Mass Communication. She is currently the Managing Partner of Hire Story, a video production company specialized in recruitment videos. Theresa brings years of experience and dedication to the broadcasting industry.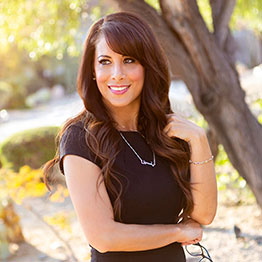 Board Member
---
Yasmin is a professional photographer and FAA certified drone pilot based in Arizona. She is also a Brand Ambassador for Women Who Drone. Her goal is to inspire and create change by sharing images that document the basic rights we all deserve living on this planet.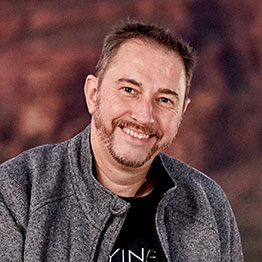 Board Member - President
---
Chris Tinard is an award-winning video professional with over 16 years of experience in the field. He has traveled to film clients all over the nation and earned a reputation for excellence in storytelling through film.

---
22 Weeks
Director: Robert Smith
Country: USA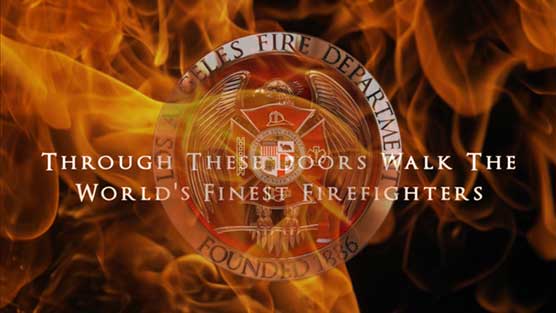 ---
Love Letter
Director: Stephanie Marie Morales
Country: USA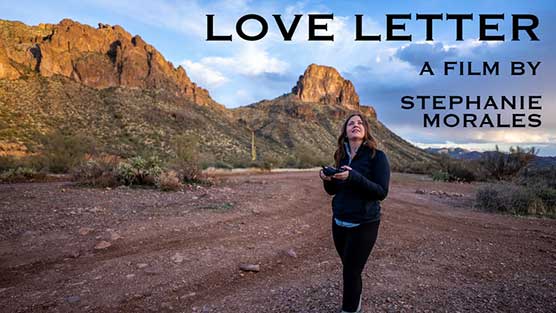 ---
Sleeping Siren
Director: Devon Foster
Country: USA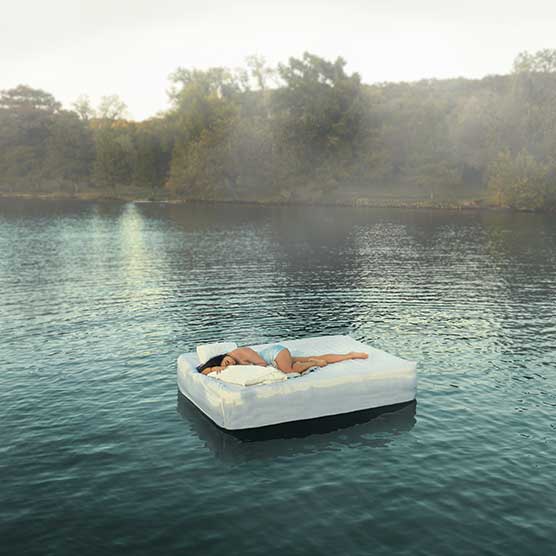 ---
The Moon
Director: Saunders Staley
Country: USA