Mako Reactra - FPV Drone Racer
September 12th, 2023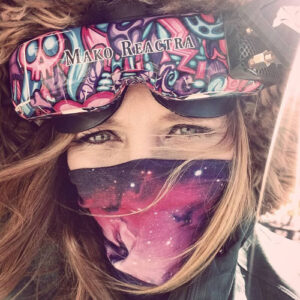 Dive into the captivating world of FPV drone racing In this electrifying episode with the extraordinary Mako Reactra @makoreactra
Mako is a trailblazing force in the exhilarating universe of FPV. Behind the FPV goggles, Mako transcends the ordinary, embarking on a flight of pure adrenaline, passion, and artistic expression.
Mako's journey is an inspiring tale of empowerment, determination, and the unwavering pursuit of dreams. As a woman in the FPV community, Mako has redefined norms and expectations, shattering barriers and soaring to new heights. With grace and precision, Mako navigates intricate courses, executes gravity-defying maneuvers, and breathes life into the art of freestyle flight. Check out her FPV cinematic Reel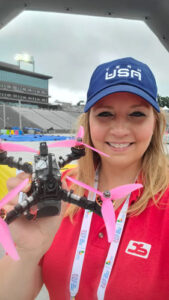 But there's more to Mako's story than just the thrill of the race.
With a heart that beats for competition, camaraderie, and the sheer joy of flight, Mako takes us on a captivating journey through the exhilarating world of FPV. She shares her experiences as a woman in a male-dominated field, the challenges she's conquered, and the empowering message she sends to aspiring FPV enthusiasts.
In this episode, we delve deep into the heart of FPV technology, unlocking the secrets of freestyle flight, and exploring the boundless horizons that Mako has conquered.
#USDroneCast #FPVTrailblazer #FreestyleFlight #WomenInFPV #AerialAdventures